Behind the scenes with the Chief
Here at the Ancient Truth Investigators HQ, we have been diligently working to get the website shop updated with our newer designs inspired by Archer's travels through time and space.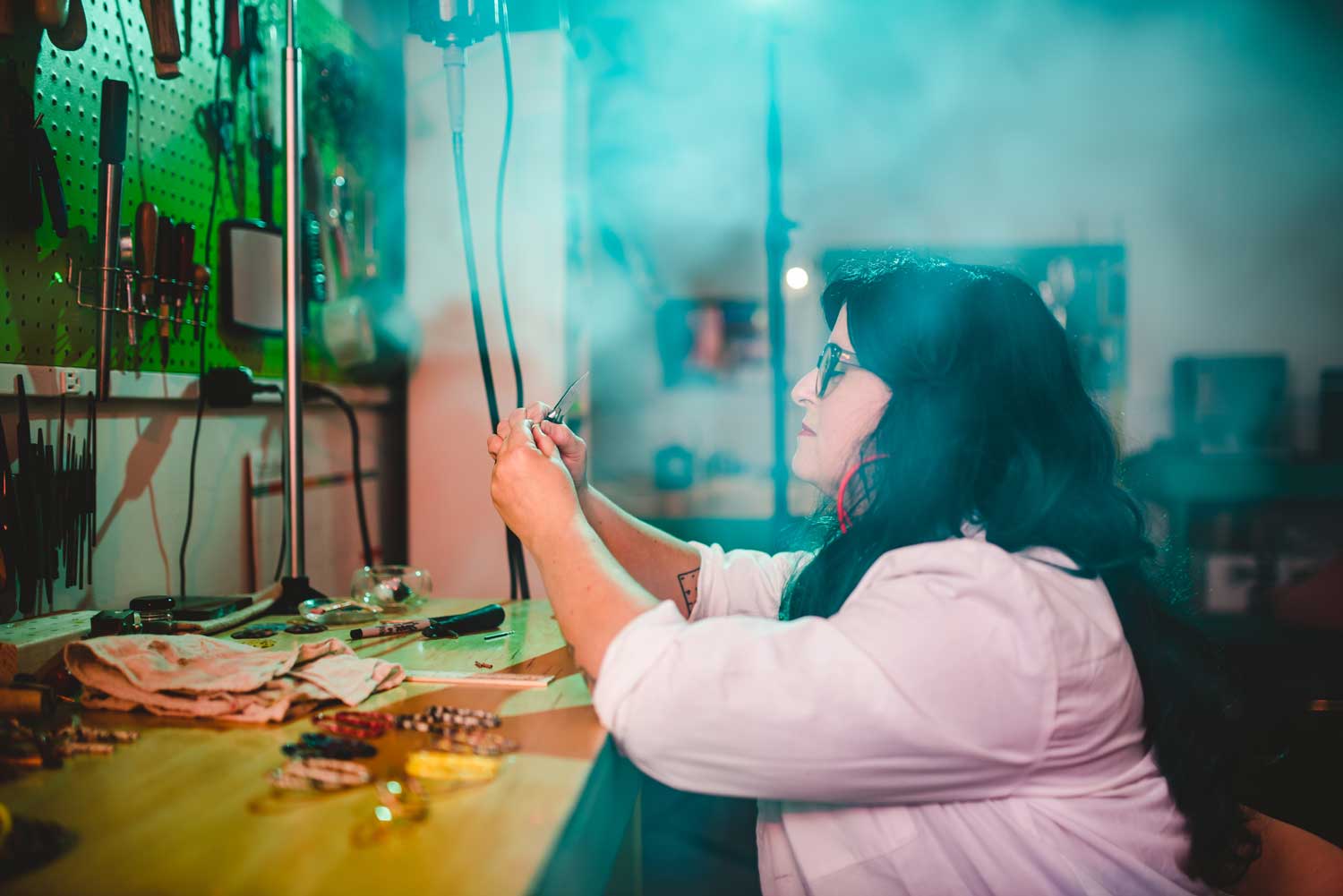 I've been working to refresh our system and keep up with the data uploads from Archer's extensive explorations. Each piece is handmade in our new HQ here in Richmond, VA.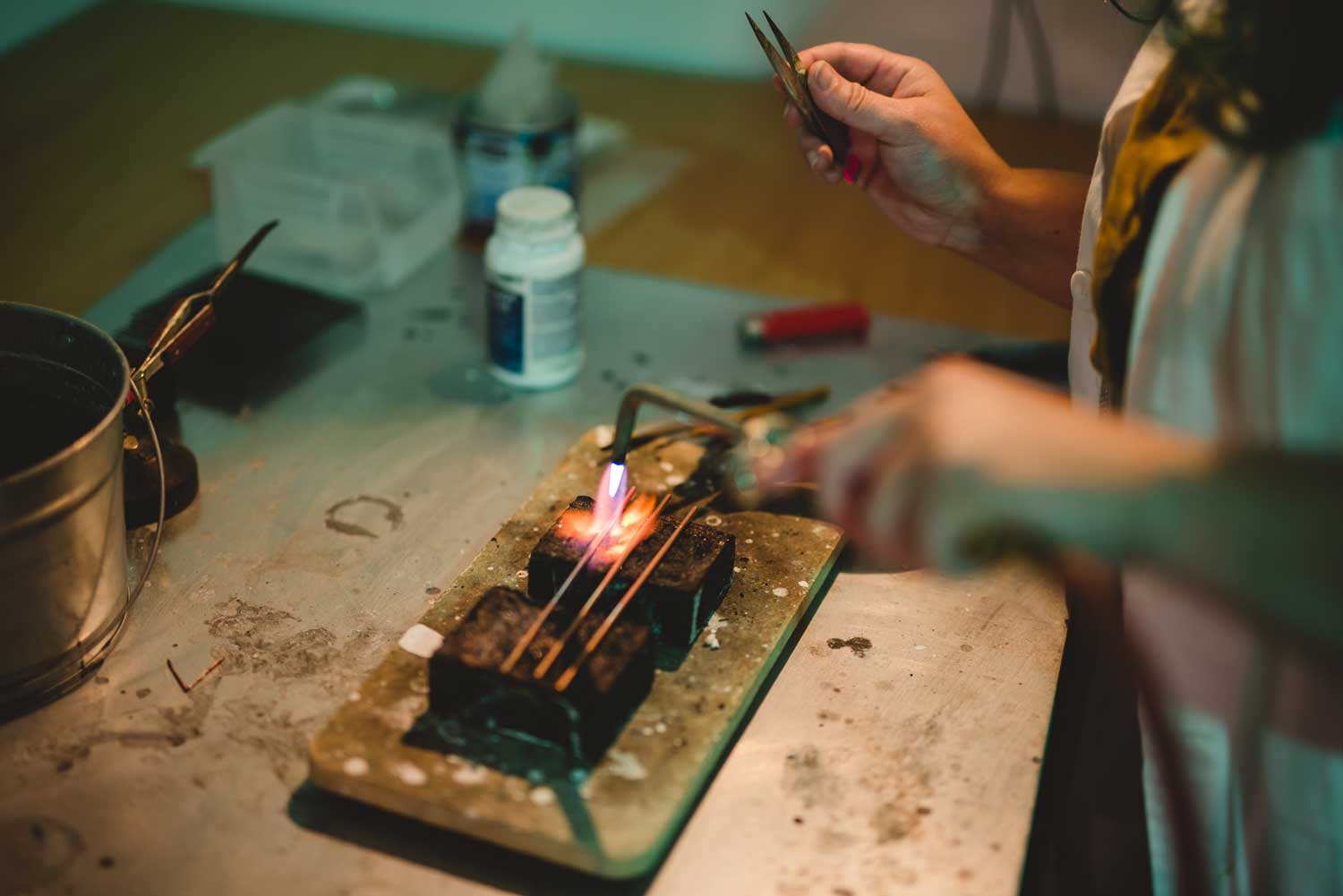 I fabricate each design using metal smithing techniques that signify specific forms of time travel.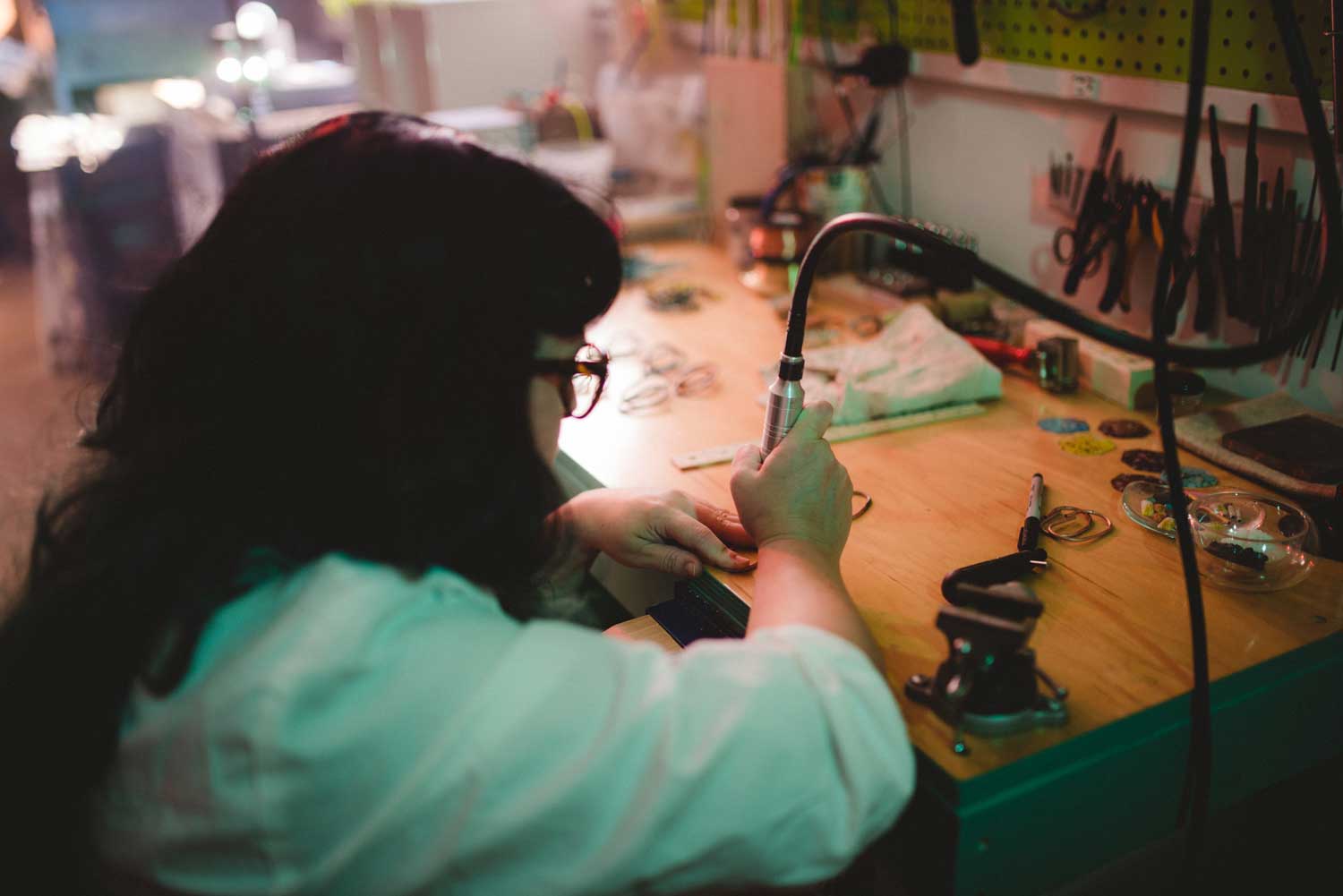 I cut, bend and then solder metal to make forms which are then powder coated: a pigment-based powder that fires on at 450 degrees Fahrenheit to create a colorful enameled surface.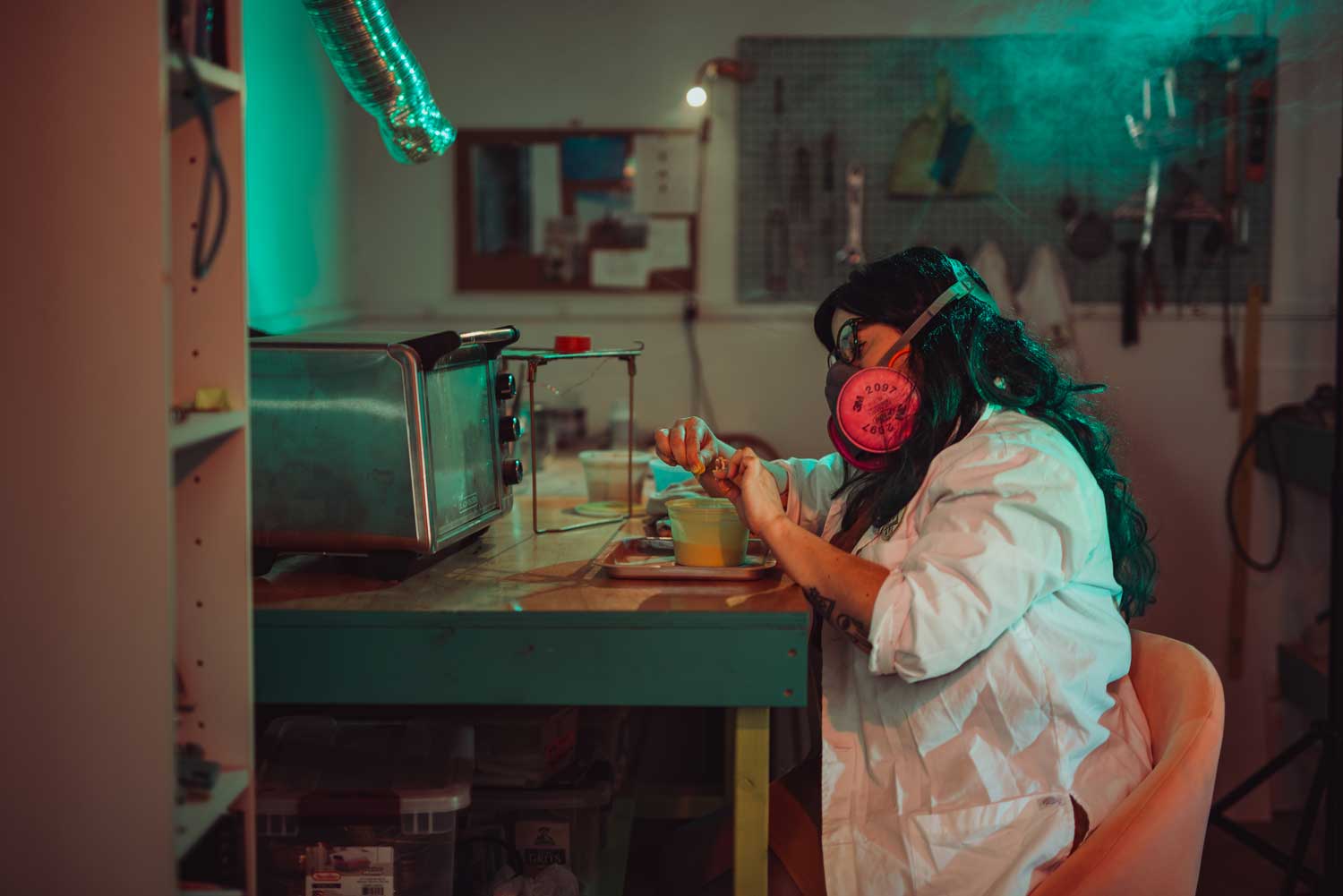 Some of these designs also include latex tubing to add to the representation of time paradoxes, loops, etc. One of my latest designs, the Mini Loops, are a smaller version of our popular designs established in this line.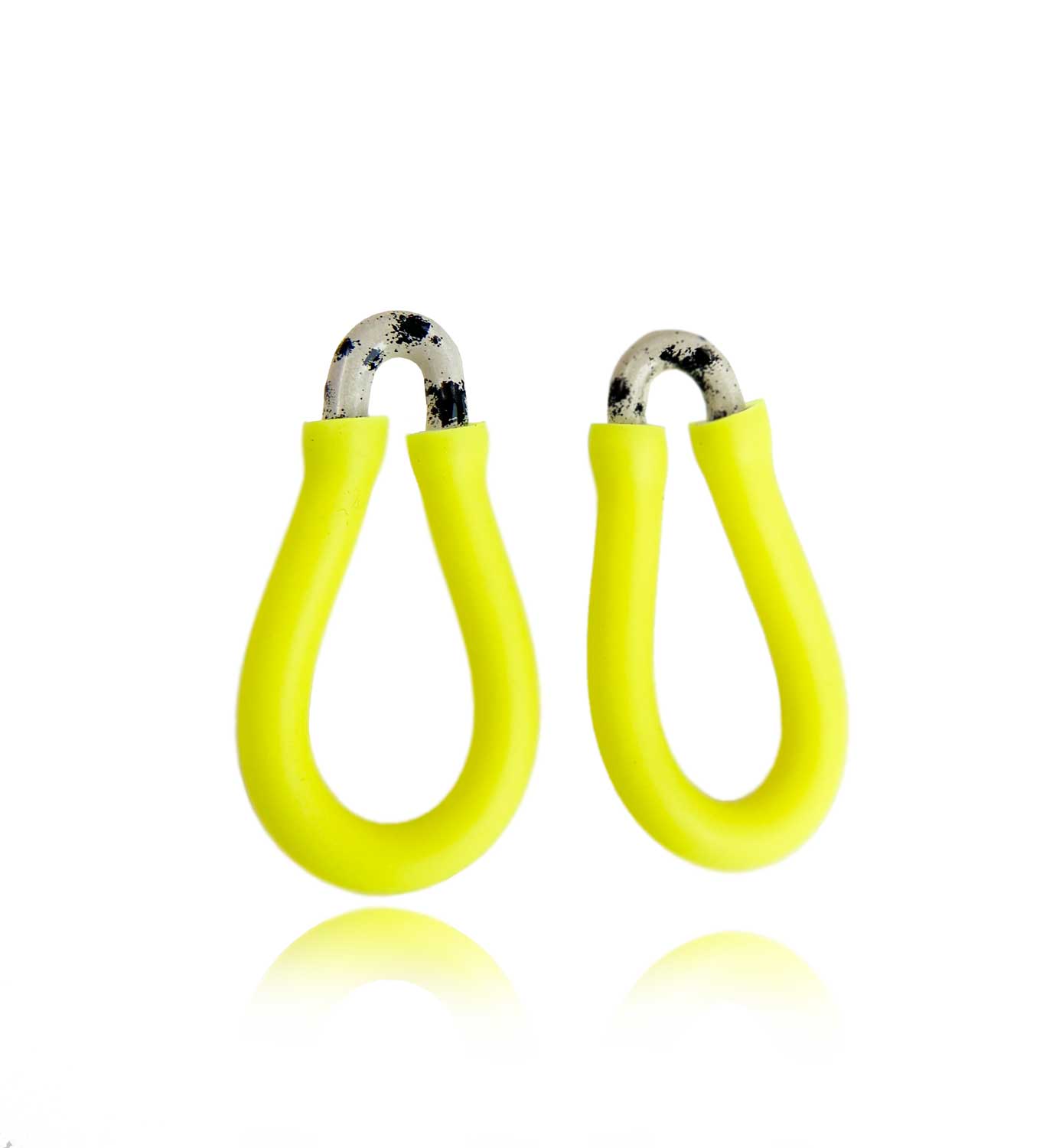 Check out the full line up HERE! And safe travels.